Hotel San Pietro
on the seafront of Cesenatico
It is a historic 4-star hotel in Cesenatico.
On the seafront, in a very convenient location for arrival at the hotel, as well as being practical to reach the historic centre and beach. In front of the Hotel, we find the famous Piazza Marconi with the Monument of Marco Pantani.

In the Hotel you will find a Swimming pool with waterslide, a private fenced parking area with convenient access to the building. Bicycles available. Free WIFI Internet in the common areas.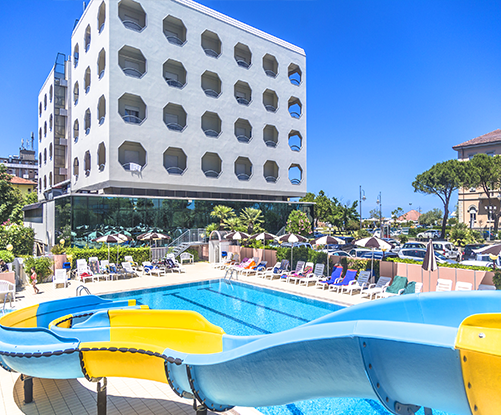 Swimming pool with waterslide
THE BEAUTY OF AN ALL-INCLUSIVE HOLIDAY
The large pool also includes a jacuzzi and a children's pool with a slide.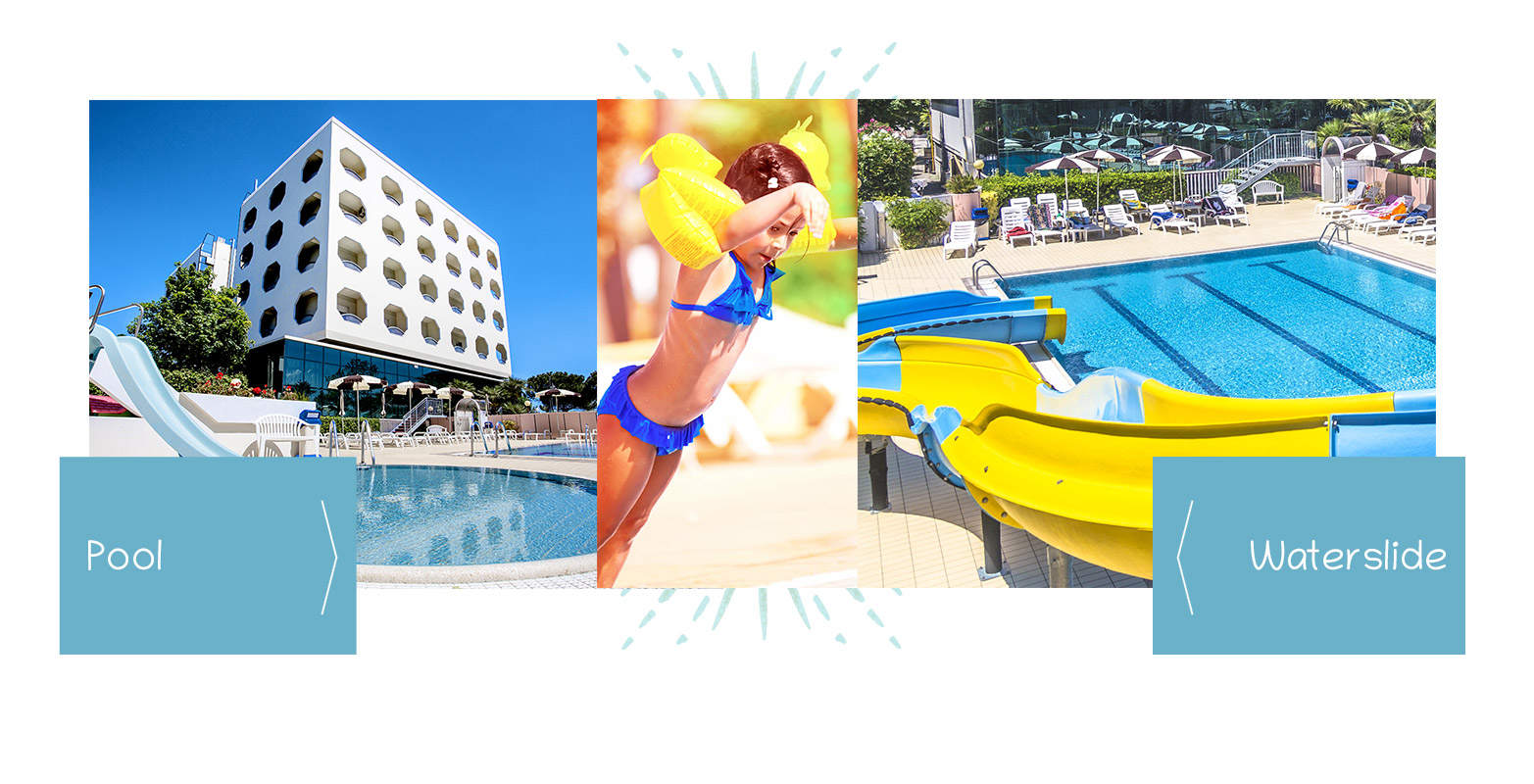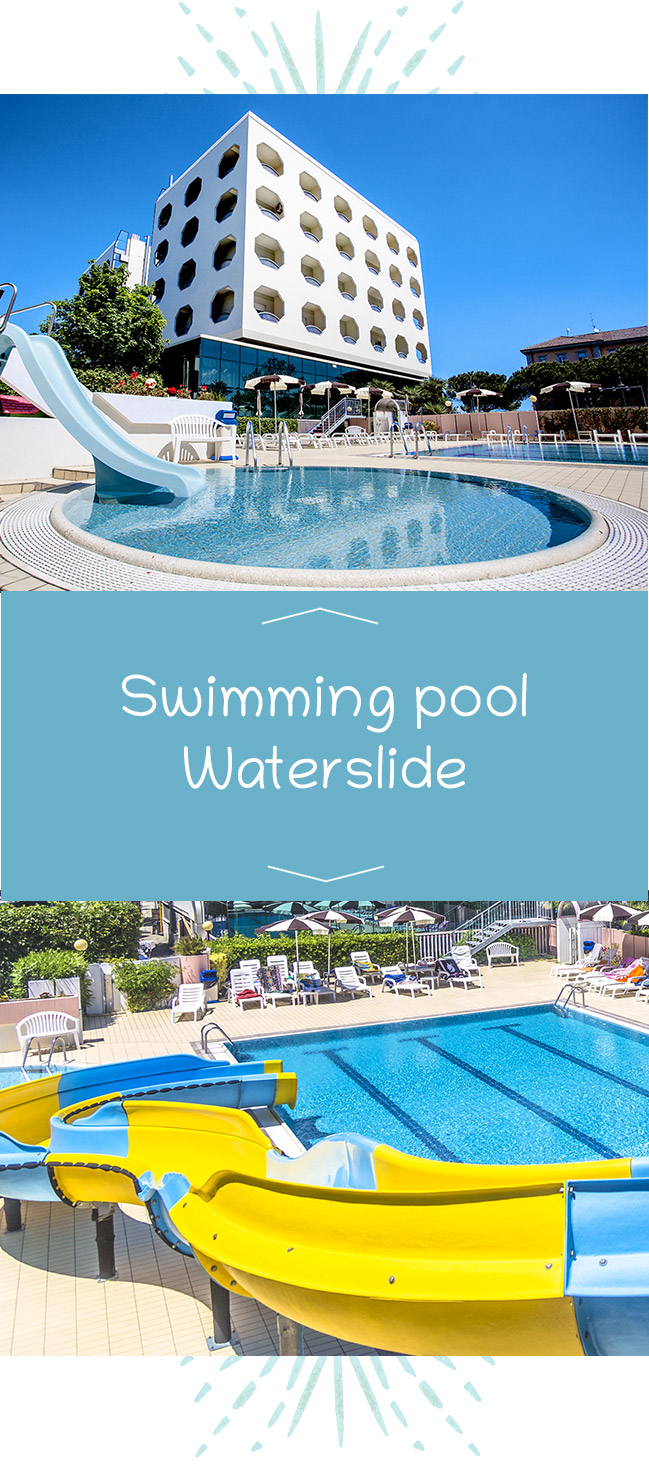 Ristorante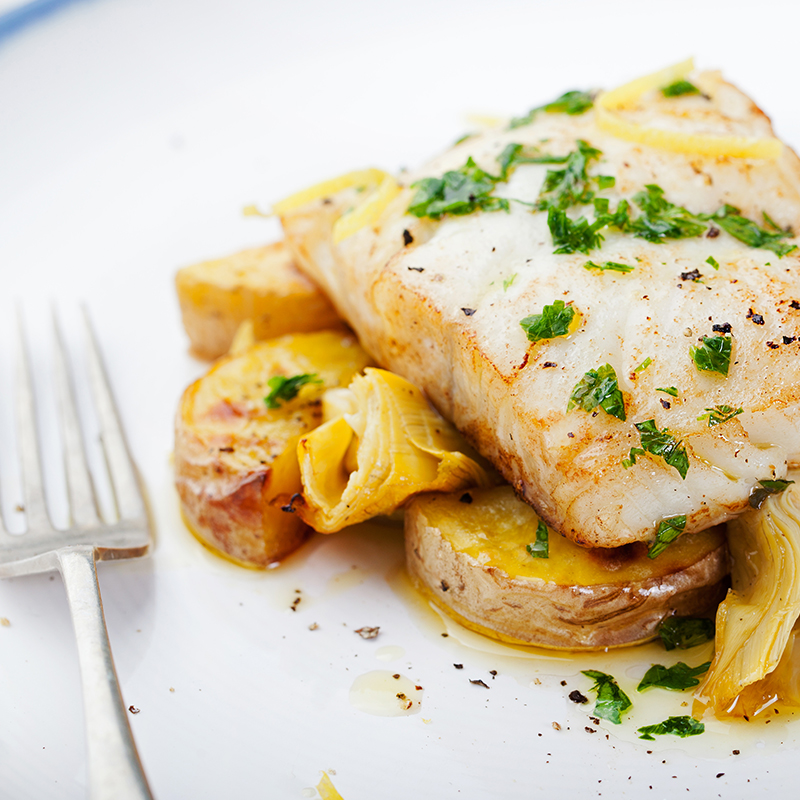 Buffet breakfast (homemade pastries). Restaurant service with assisted buffet. Menu to choose from 4 first courses and 4 second courses. Drinks included at meals: water, soft drinks, local wines and draft beer.
Atlantica
6 FANTASTIC SWIMMING POOLS AND OVER 1000 METRES OF WHIRLING WATER SLIDES!
Parties, water aerobics, shows, baby club, private night parties, birthday parties. All this and much more fun at Atlantica in Cesenatico. The days at the water park pass happily among dives, entertainment, dances and shows.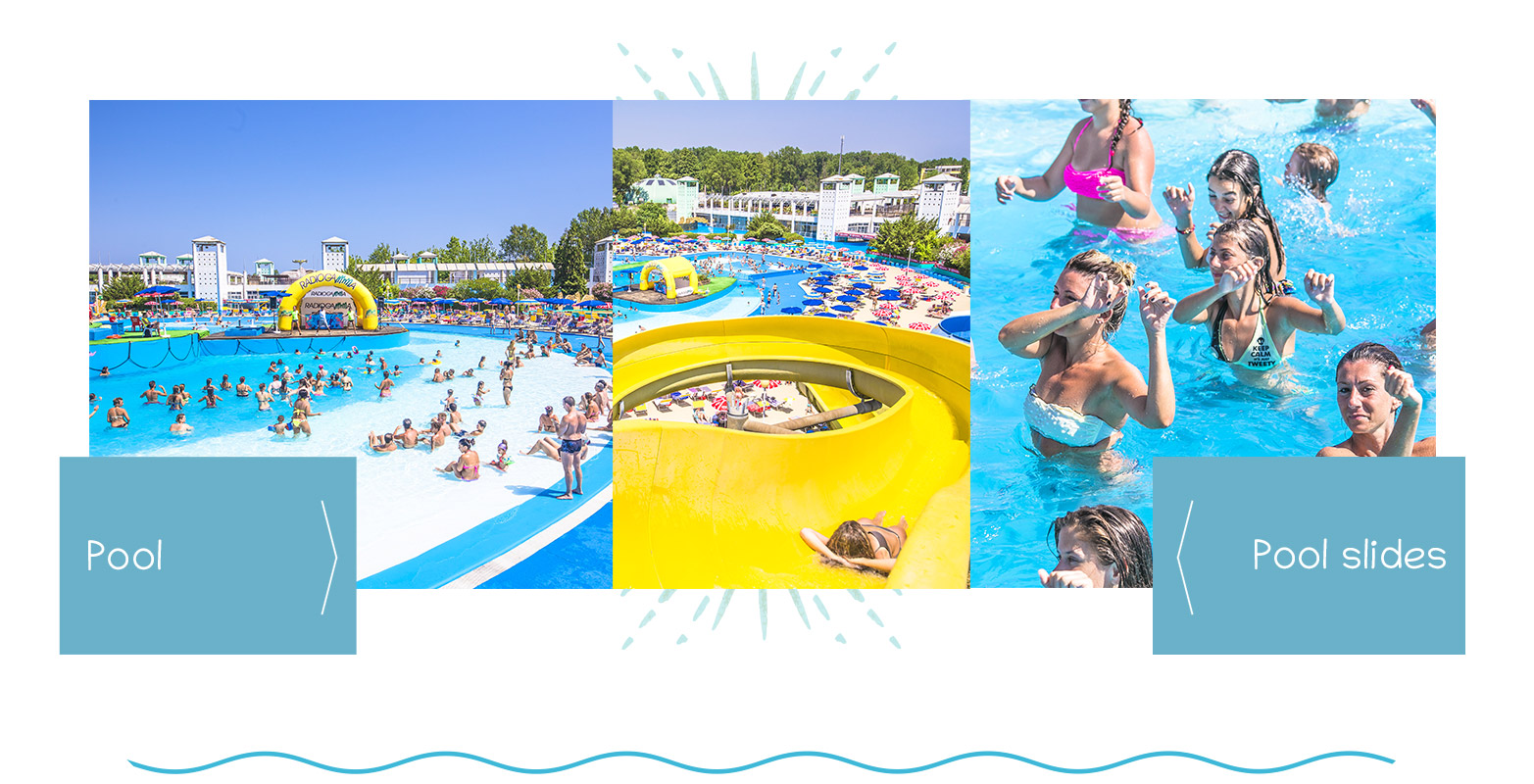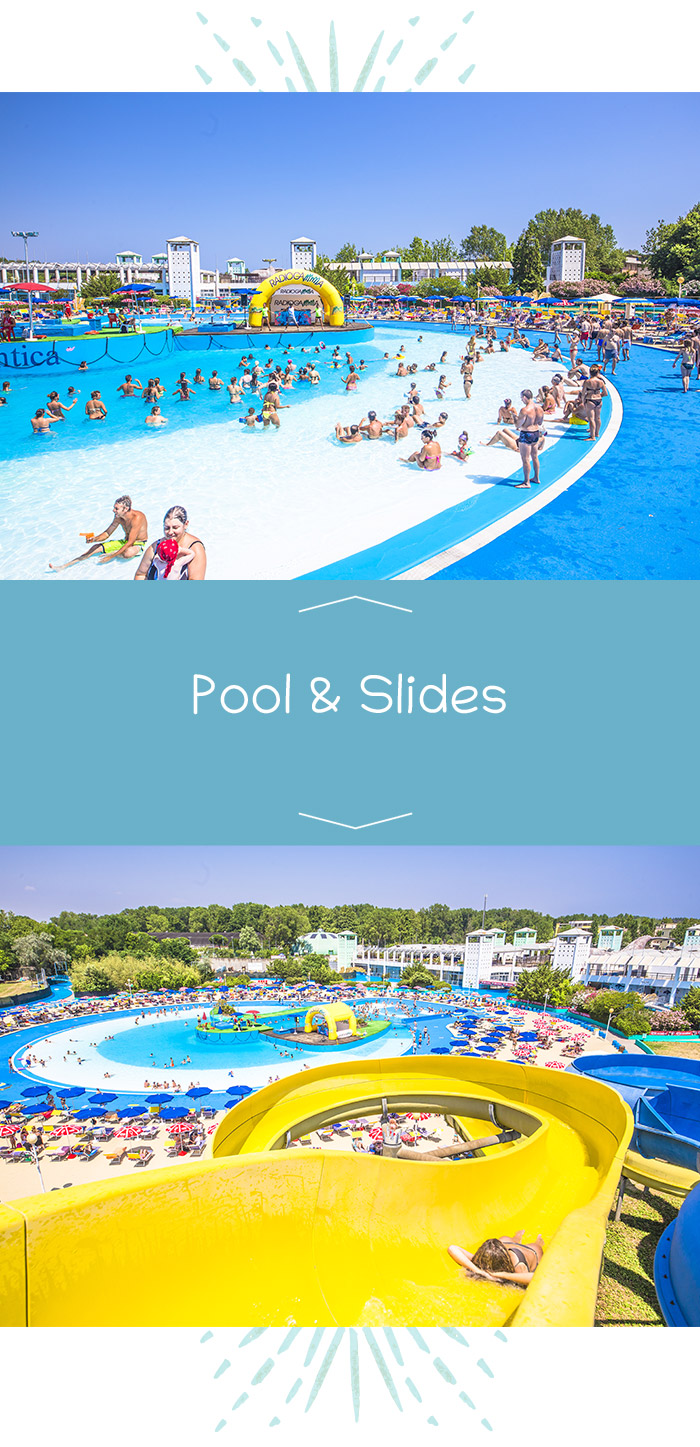 Rooms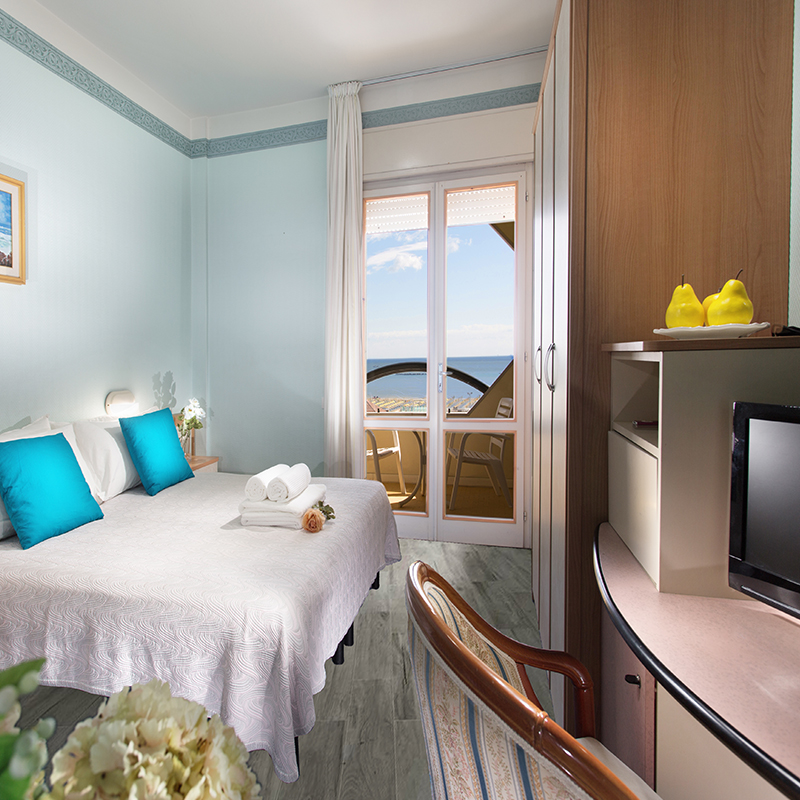 Bright and comfortable: Safe, TV-Sat LCD, Balcony, Private bathroom with shower, airdryer, Air conditioning, Minibar
Holiday Offers and Promotions
Pollini Hotels Cesenatico
PRICE LIST
Prices per person per day for minimum stay 3 days.
Full board + drinks at meals + beach service + soft drinks.
ROOM WITH BALCONY
28.05 - 11.06
03.09 - 18.09
€

63

,00
30.07 - 06.08
20.08 - 27.08
€

95

,00
ROOM WITH BALCONY WITH DIRECT SEA VIEW
28.05 - 11.06
03.09 - 18.09
€

68

,00
30.07 - 06.08
20.08 - 27.08
€

100

,00
DISCOUNTS FOR CHILDREN IN ROOM WITH 2 ADULTS
0-3 YEARS OLD -100%
3-17 YEARS OLD -50%
OVER 18 YEARS -30%

HALFBOARD -€7
single room + € 10
HOSPITALITY
Opening time: 24h; Check-in from 13:00; Check-out before 09:30; Payments shall be made on the day before Payment formula: eurochèque - cash - debit card - credit card. Spoken Languages: Italian-German-French-English.
The meals not consumed are not refundable. The prices shown do not include the tourist tax.
CONFIRMED BOOKING WITH DEPOSIT PAYMENT €200
BANK TRANSFER TO: POLLINIHOTELS E C. SNC - BANCA INTESA
IBAN: IT40 X030 6924 0201 0000 0001 481
BIC: BCITITMM